MORA WELLNESS - Elitech E-1000 Temperature Controller Thermostat User
MORA WELLNESS - Specialist Furniture for Wellness Centers
MORA WELLNESS is a professional furniture manufacturer from Italy. Its products are mainly used in swimming pools, spas and health centers. Products mainly include sauna rooms, armchairs, water beds, massage beds, salt walls and other health-related furniture.

The water beds are their innovative and unique products, which are used for massage and relaxation with adjustable height, chromotherapy, adjustable water temperature and are suitable for intensive and professional use in large and small wellness centers.

As a professional furniture manufacturer for wellness centers in Europe, MORA WELLNESS provides services to many professional health centers in Europe, including Altarocca wine resort, BLU HOTELS, THERME MERAN, etc., to bring better life experience to people in the world, Improving health and wellness.

Elitech is proud to can participate in this meaningful event. And I am very grateful to MORA WELLNESS for the trust they have placed in us by purchasing thermostats for the water bed temperature control. MORA WELLNESS purchased the E-1000, a thermostat with three outputs: cooling, heating and lighting. They ordered two STC-1000X units at the same time, but their director, Martin Mora, told me that they preferred the E-1000 because of the great design and the lighting output. Thanks again to Martin Mora for his feedback on our products.

When I spoke to Martin Mora I became interested in furniture for the wellness center.
About the Water Bed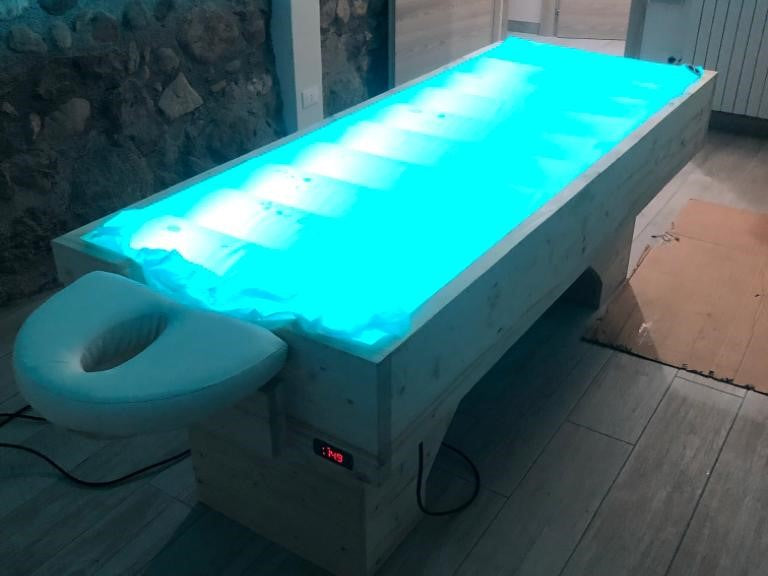 The main feature that makes the waterbed attractive is its form-fitting, minimal-pressure nature. Not only is this beneficial for those looking for comfort, but the elimination of pressure on the spine can relieve back pain. I have also seen articles that say waterbeds can improve sleep cycles and help people get into a deep sleep pattern.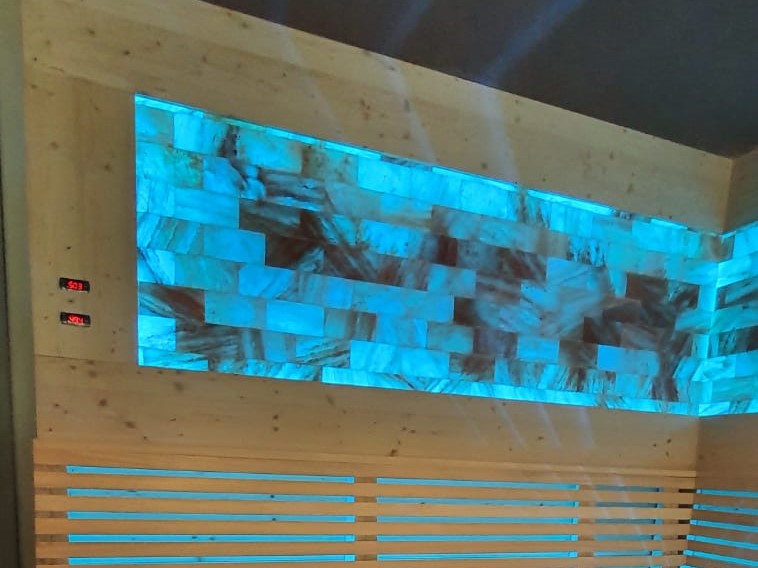 I found a description of salt wall, "To counteract those excessive positive ions, Himalayan salt - rich in negative ions and essential nutrients and minerals - offer numerous health benefits for our bodies, such as stress reduction, energy increases, and mood boosts at a biochemical level."

Before meeting Martin Mora, I knew almost nothing about these devices. After learning about the MORA WELLNESS products I realized that there are so many health and wellness products that enhance people's lives in a variety of ways.

Finally, I would like to thank Martin Mora again for his support and hope that MORA WELLNESS will continue to do well. I hope that people can pay more attention to physical and emotional health.